x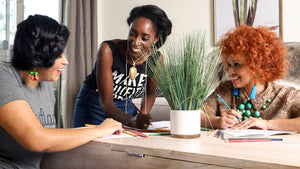 self-care in color
sometimes self-care looks like a coloring book and a glass of wine. CROWNS is a coloring book with 14 hand drawn illustrations of women in their crowns. from head wraps to headphones. it's for all of us.
that's the beautiful part.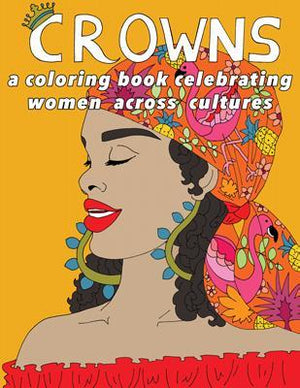 CROWNS: a coloring book celebrating women across cultures
Sale price Price $10.00 Regular price $12.00
let's get digital
Not ready to commit to the full coloring book just yet? Download a couple of pages to color now.
View
I truly had TOO much fun coloring "Ateya"...yes I named her!!! I will be preordering tomorrow!
This is awesome! I <3 to color as a stress reliever...count me in!
This is one of the dopest ideas. Karissa gave us a gem with A Leap of Style. Now this gem. I can't wait to get mine!